Greeting
The 65th Annual Meeting of the Japanese Society of Plant Physiologists will be held at the Kobe International Conference Center on Port Island in Kobe, Hyogo Prefecture (hybrid on-site/online meeting) (March 17–19, 2024). This will be the first time in 54 years that the meeting will be held in Kobe; the 11th Annual Meeting was held at Kobe Women's Pharmaceutical University (now Kobe Pharmaceutical University) in March 1970.
The last Annual Meeting was held in Sendai in a hybrid format with online poster presentations and on-site/online symposium lectures and oral presentations. The 65th Annual Meeting in Kobe is the first annual meeting since COVID-19 was downgraded from a Class 2 to Class 5 infectious disease. Therefore, after discussion by the Annual Meeting Committee, it was decided that poster presentations, which had been online at the previous three Annual Meetings (Shimane, Tsukuba, and Sendai), will be given at the venue this time. It has been five years since the 60th Annual Meeting in Nagoya. Younger and student members may not know the atmosphere of face-to-face poster presentations, but mid-career and senior members will remember the excitement of the poster presentation venue. We are planning to create a venue where all participants, including poster presenters, can engage in meaningful discussions. Of course, for those who participate online, the Annual Meeting Committee will prepare an online distribution environment for viewing poster presentations and participating in Q&A (chat format), symposium lectures, and general oral presentations. There will also be an award ceremony and presentation ceremony, award-winning lectures, high school student poster presentations, luncheon seminars, and company exhibitions, as well as a get-together party on board a cruise ship. We hope that many of our members will attend the conference and give lectures, presentations, and discussions on their latest research results.
The Kobe International Conference Center is located 10 minutes by Port Liner from Sannomiya station, the center of Kobe, and is close to downtown Kobe and sightseeing spots such as Sannomiya and Motomachi, as well as Nadagogo, a famous sake production area. We hope you will take this opportunity to enjoy the city of Kobe, surrounded by the sea and mountains.
Participation in the Annual Meeting is a great opportunity to join the Society. If you know anyone who might be interested in joining the Society (or who was a member before but has now resigned), we would be grateful if you would encourage them to join the Society and participate in the Annual Meeting.
The Annual Meeting Committee looks forward to your participation and cooperation in making the Kobe Annual Meeting a meaningful event for our members.
Hidehiro Fukaki (Kobe Univ.)
Chairperson of Annual Meeting Committee
The 65th Annual Meeting of the Japanese Society of Plant Physiologists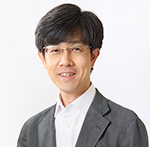 Organizing Committee (November 2023)
Seiji Akimoto, Hiroshi Fukayama, Chieko Goto, Tomoko Hatanaka, Kimitsune Ishizaki, Kengo Kanamaru, Kenta Katayama, Yukihiro Kimura, Yuki Kondo, Akihito Mamiya, Chikahiro Miyake, Masaharu Mizutani, Yuuki Sakai, Daisuke Sasayama, Ken-ichiro Taoka, Yuichi Uno, Shinya Wada, Yasuo Yamauchi (Kobe Univ.)
Akira Akamatsu, Yuri Munekage-Nakajima, Kenji Nishimura, Ginga Shimakawa, Naoya Takeda (Kwansei Gakuin Univ.)
Hiroyuki Imai, Satoko Okamura, Haruko Ueda, Hiroki Yagi (Konan Univ.)
Takuji Ichino, Nobukazu Shitan, Yasuyuki Yamada (Kobe Pharmaceutical Univ.)
Daisuke Yamauchi (Univ. of Hyogo)
Ken-ichiro Hibara (Kibi International Univ.)